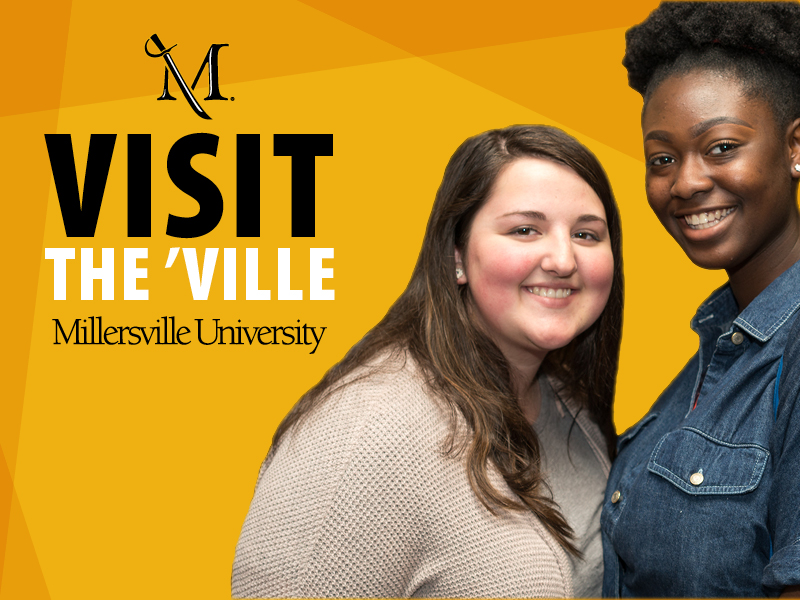 ON-CAMPUS VISITS

Millersville University is excited to be able to host you and your family for an on-campus visit!
CAMPUS VISIT
Take a student-led tour of campus and receive an overview of the MU admission process. Campus visits are generally available Wednesday, Thursday* and Friday at 10:30 a.m. and 2:30 p.m. and on Saturdays at 10:30 a.m., 1:30 p.m. and 3:30 p.m. Registration for campus visits opens three weeks in advance.

ACADEMIC DEPARTMENT INFORMATON SESSION
Investigate the programs of a specific academic department. Opportunities may include meeting with a faculty member or touring department facilities.

Questions? Contact us EMAIL: admissions@millersville.edu | TEXT: 717-584-9441.