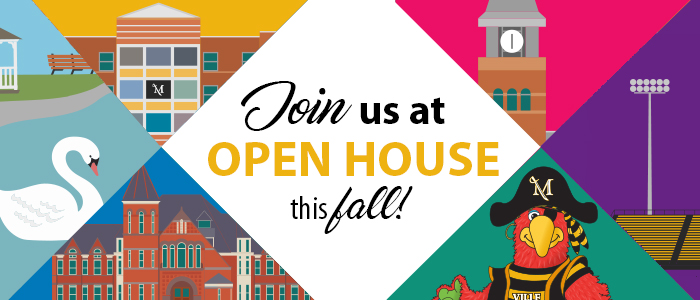 EXPLORATION. It is one of Millersville University's EPPIIC values. At MU we encourage students to be innovative and intellectually curious and to push the boundaries of what they think they can achieve.
Start your exploration of Millersville University by attending one of the upcoming University Open House programs. You will have the opportunity to explore a wide range of academic programs, student involvement and leadership opportunities, and first-class residential facilities.

Choose from any of the dates shown to register you and your family for an upcoming opportunity to explore MU. We look forward to sharing the MU experience with you.